Boiler repairs in Guildford
Here at G.A. Chedd Ltd we carry out boiler repairs in Surrey, covering (but not limited to): Albury, Bramley, Chilworth, Dunsfold, Farncombe, Farnham, Godalming, Gomsahll, Guildford, Hindhead, Shalford, Shere and Woking.
If your boiler has broken down, please give us a call on 01483 534552 or check out our contact details down below for a speedy repair.



Repairing your boiler
Have you got a faulty boiler on your hands that needs fixing by a Gas Safe engineer? Our team of engineers in Guildford have the experience to diagnose and fix the majority of boiler problems quickly and efficiently, only offering to replace the boiler when we deem it absolutely necessary.
We are qualified to work with all major boiler manufacturers, meaning we can give you a hand no matter what boiler you have installed in your home.
We carry a lot of spare parts with us, so we are usually able to fix your boiler there and then - before the need for a replacement boiler. If we don't have the right parts with us, we will order them as soon as we can and arrange a follow up appointment at a time that suits you.

Signs your boiler needs repairing…
These common problems can help you spot if you have a faulty boiler on your hands...
Your boiler is making strange noises, such as banging, screeching, gurgling or kettling
Your boiler switches itself off regularly, before your water or home is at the correct temperature
There are cold spots on your radiators or your radiators take a while to heat up (this is a sign you might need a powerflush or a boiler repair)
If you have spotted any of these signs with your boiler, please give our gas engineers in Guildford a call on 01483 534552 to book an appointment as soon as possible.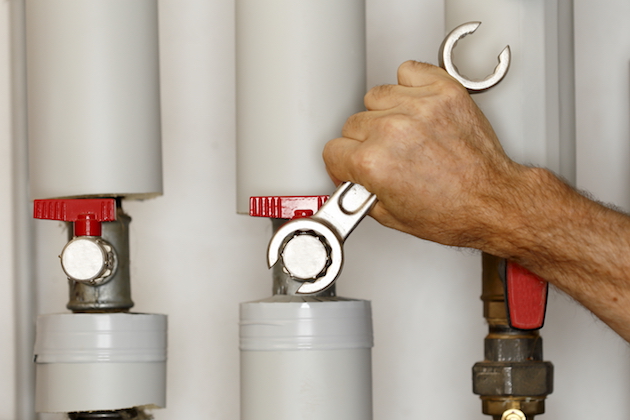 Contact us for a boiler repair in Guildford
If your boiler has broken down, you need a gas engineer to diagnose and fix the problem. With competitive prices and an expert team, your boiler will be fixed in no time for a great price, so why look elsewhere?. Give us a call on 01483 534552 or send us a message using our website's contact form and we'll get in touch ASAP.