Oil Boiler Installation in Guildford
Looking for an engineer in Guildford to install an oil-fired boiler? We carry out oil boiler installations in the Surrey area, covering Albury, Bramley, Chilworth, Dunsfold, Farncombe, Farnham, Godalming, Gomsahll, Guildford, Hindhead, Shalford, Shere, Woking and all surrounding areas.
Please call us on 01483 534552 to learn more about our oil boiler installation service.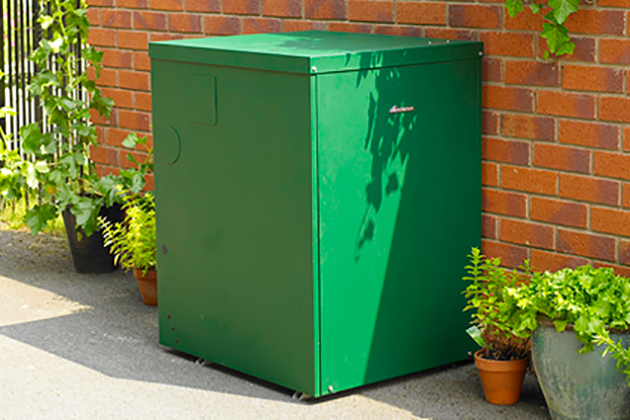 Oil boiler installation
Similar to LPG boilers, oil-fired boilers are a great alternative for homes that are disconnected from the natural gas grid. Here at G. A. Chedd Ltd, we can install oil boilers from a wide-range of manufacturers and we can undertake full conversions to straight swaps. So, whether you're looking to convert from LPG to oil or are just looking to replace your existing oil-fired boiler, we're confident that we can assist! We'll also install an oil tank (if there isn't one in place already) so you can safely store the fuel for your home.
Get in touch using the contact details below for a free quote on a new oil boiler installation in Guildford.
Oil boiler servicing and repair
In addition to installations, we also specialise in oil boiler servicing and oil boiler repair. Whether your boiler is due its annual service or you think you might have a faulty boiler on your hands, we're on hand!
Why install an oil-fired boiler?
We'd recommend installing an oil-fired boiler for a number of reasons:
You can shop around different suppliers to find the cheapest price on oil.
Oil-fired boilers are extremely efficient because they heat up water on demand.
New condensing oil-fired boilers are up to 95% efficient, helping you save money on your energy bills.
The unit cost of oil is typically cheaper than the unit cost of gas.
Contact us for your oil boiler needs in Guildford
To get in touch with our expert boiler installers in Guildford that have over 40+ years of experience in the trade, please request a quote via our contact form or call us today on:
01483 534552 (Tel)
07785 522844 (Mob)