Gas boiler installation in Guildford
Here at G.A. Chedd Ltd we offer our boiler installation service throughout Surrey, covering (but not limited to): Albury, Bramley, Chilworth, Dunsfold, Farncombe, Farnham, Godalming, Gomsahll, Guildford, Hindhead, Shalford, Shere and Woking. Get in touch on 01483 534552 or use the contact details down below.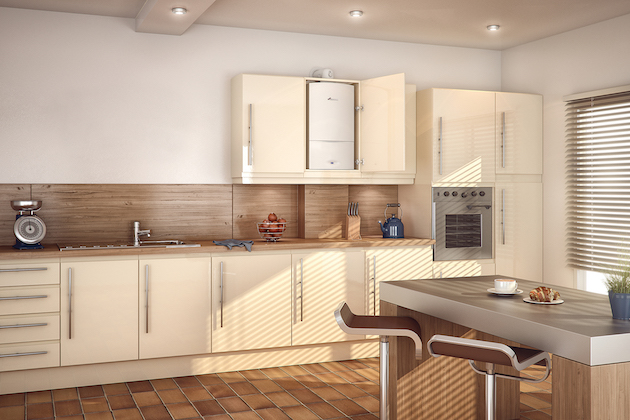 Gas boiler installation
Boiler on the verge of a breakdown? Or is it just in desperate need of an upgrade because it can no longer keep up with the demands of your home? Whatever the cause, our highly qualified gas engineers are on hand to help you choose, supply and install a brand new boiler in your home. We only install boilers that are a) energy efficient, helping you avoid expensive energy bills and b) are built to last, helping you avoid expensive breakdowns.
We can install regular, system and combi boilers and we can undertake full boiler conversions, so if you wish to change from a regular boiler to a combi or visa versa, you can count on us.
LPG & Oil boiler installation

In addition to specialising in gas boiler installation, we also specialise in the installation of LPG and Oil boilers; a perfect alternative for homeowners that are disconnected from the main gas line. As part of our service, we'll install the boiler, LPG/Oil storage tank and help you get in contact with local suppliers so you always have enough fuel to power your home.
Guildford's qualified boiler installers
G. A. Chedd Ltd has been established for almost 40 years, so we're absolutely confident that with the combined experience of our 4 highly trained gas engineers, we can help you choose the perfect boiler for your home. We're also Gas Safe Registered, meaning we're legally able to work with all gas boilers. Please ensure that you check each and every gas engineer that comes into your home. Failure to do so could put your home at huge risk!
Need a new boiler in Guildford?
If you live locally to Guildford and would like to discuss the installation of a new boiler in your home, use our contact form and we'll get back in touch ASAP or please give our engineers a call on either 01483 534552 or 07785 522844.