LPG boiler installation in Guildford
Need a new LPG boiler installed? We offer our LPG boiler installation service across the Surrey area, covering Albury, Bramley, Chilworth, Dunsfold, Farncombe, Farnham, Godalming, Gomsahll, Guildford, Hindhead, Shalford, Shere, Woking and all surrounding areas.
Get in touch on 01483 534552 to chat about installing an LPG boiler in your home.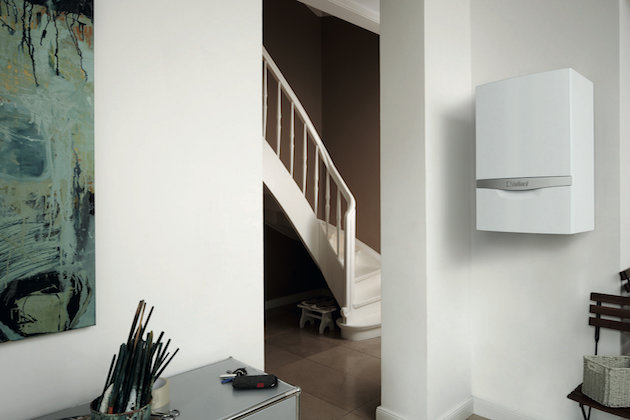 LPG boiler installation
Here at G.A. Chedd Ltd, we not only specialise in the installation of gas boilers, we also specialise in the installation of LPG boilers; a perfect solution for homeowners disconnected from mains gas. When we install your new LPG boiler, we'll also install a storage tank to hold the fuel, either below-ground or above-ground.
Our LPG boiler install prices are extremely competitive for the Guildford area. Please get in touch for a free installation quote.

Calor installers
We're partnered with Calor, meaning we've undergone extensive LPG training and are legally able to service and repair LPG boilers.
We're partnered with Calor for a number of reasons: 1) They're the UK's largest LPG supplier. 2). Their storage tanks are smart and will automatically detect when you're due to run out of fuel, ensuring that you're always topped up and 3). Their fuel prices are fixed and competitive, meaning you can save money on the running of your home.
Get in touch to find out more about why we recommend Calor!
LPG boilers vs oil-fired boilers
Cost of LPG boilers
LPG boilers are available at a lower price than oil-fired boilers.
Flexibility of LPG boilers
LPG boilers are smaller than oil-fired boilers and can be wall-hung the same as a standard gas boiler.
Cost of fuel per unit
The unit cost of LPG might be slightly higher than the unit cost of oil, but LPG prices are generally fixed, whereas prices for oil fluctuate based on seasonal demand/global issues, meaning you can never be sure how much you're going to spend on heating your home.
LPG boilers are efficient
LPG boilers are up to 98% efficient, meaning for every £1 spent, only 2p is 'wasted'.
Get in touch for a new LPG boiler in Guildford
To contact our Gas Safe Registered engineers in Guildford and chat to us about installing a new LPG boiler in your home, please fill in our contact form or call us on:
01483 534552 (Tel)
07785 522844 (Mob)